The mounting system consists of two parts to make the installation as quick and easy as possible. First, install the bracket on a wall or pole, then attach the NanoStation™. Adjust the alignment and tighten the main nut. Done!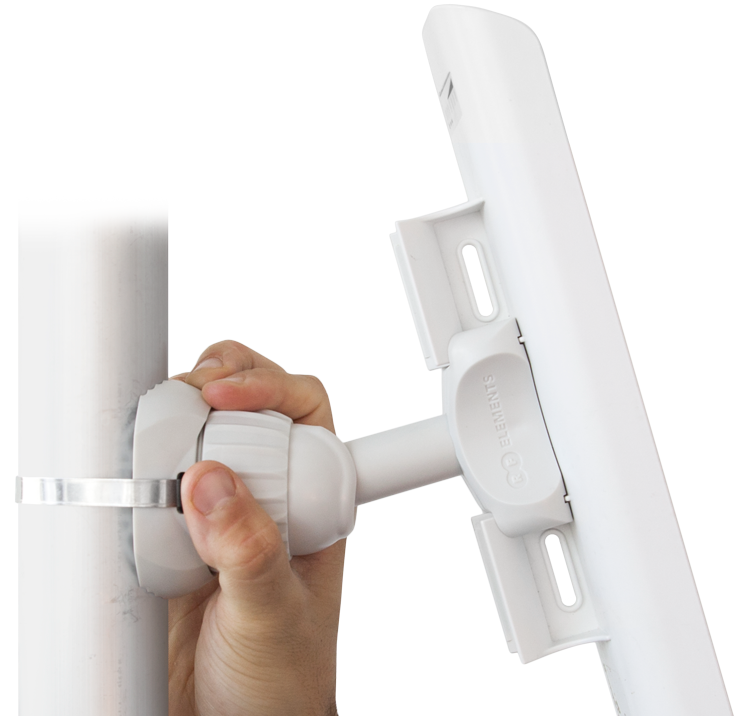 Designed For UBNT™ NanoStation™
NanoBracket® for NSM is a mounting system designed for the NanoStation™ M series from Ubiquiti Networks. The bracket has a 70° tilt range.