Original & Revolutionary Mount
The massive growth of WISP industry and implementation of 2x2 MiMo wireless technologies created the need for a simple mounting solution for CPEs that enables a precise level of adjustability. When using wireless devices with integrated H+V antennas, the wireless link requires exact adjustment not only in elevation and azimuth, but also in the third axis (rotation) to minimize the potential polarization mismatch that leads to decreased performance.
Recognizing these needs back in 2008, we designed a mounting bracket with a smooth 3-axis adjustment based on a patent-pending lockable ball hinge. The first NanoBracket® was born! Since then, NanoBracket® has become the market standard for wireless CPE mounting systems. More than half a million deployments and counting..!

NanoBracket® Universal is designed for installation of the most popular CPE devices on the market. NanoBracket® features our original patent-pending ball hinge mechanism which makes the adjustment of azimuth, elevation and rotation seamless and fully independent.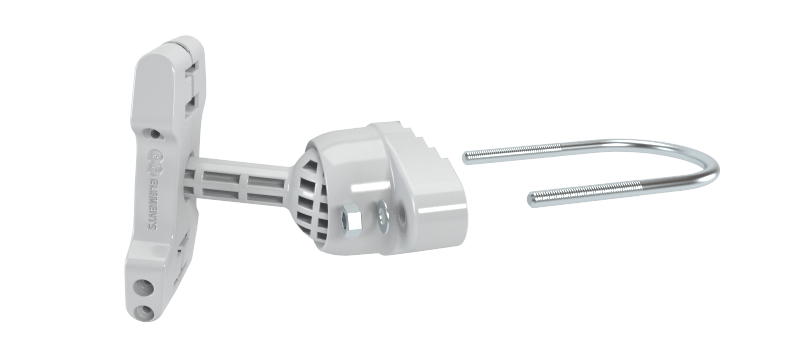 NanoBracket® Universal is made of a durable UV-stabilized ABS plastic. The bracket can be easily and quickly installed on a wall or on a pole.

UBNT™ NanoStation™ M5
UBNT™ NanoStation™ M2 
UBNT™ NanoStation™ 5
UBNT™ NanoStation™ 2
UBNT™ NanoStation™ 2 LOCO
UBNT™ NanoStation™ 5 LOCO
UBNT™ NanoStation™ Loco M5™
UBNT™ NanoStation™ Loco M2™
UBNT™ M900 Loco
TP-Link™ TL-WA5210G
AirLive® Airmax 5
AirLive® Airmax 2
RF elements® StationBox® Classic
RF elements® StationBox® Mikro