The Next Generation Sector Antenna
Symmetrical Horn TP Antennas are scalar horn antennas with a symmetrical beam radiation pattern and an industry-changing TwistPort™ (TP) connector. They offer a perfect blend of features that solves major weak points of current mainstream sector antenna technologies.
Symmetrical Horn TP Antennas offer breakthrough scalability options for wireless systems. Unique beam performance and great co-location characteristics allow for a higher density of sectors than a traditional sector technology.

Symmetrical Horn TP Antennas come with precise radiation angles, ranging from 30 to 90 degrees: a wide range of models suitable for any situation.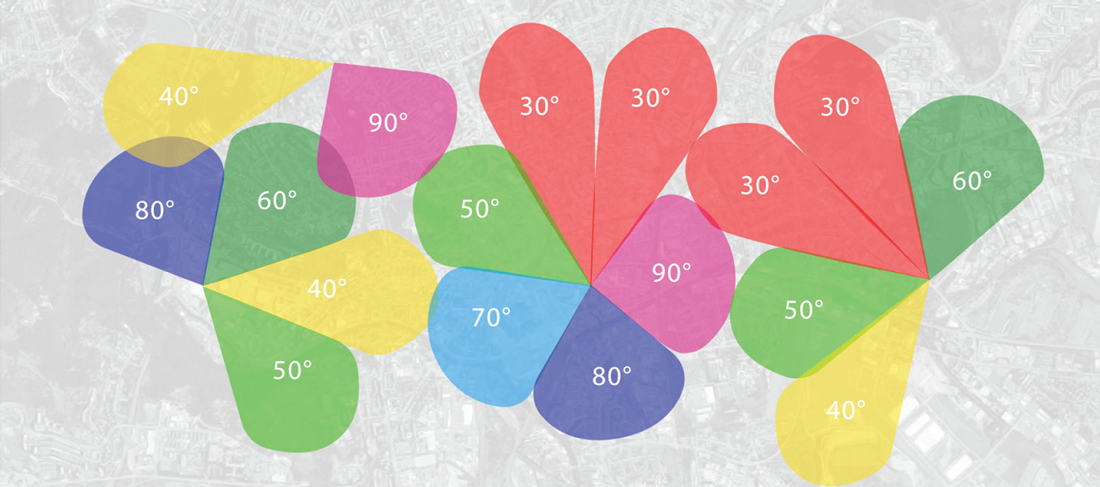 Symmetrical Horn TP Antennas have no side lobes, they literally focus energy into one main signal beam. Such behavior saves the most important resource in wireless - the spectrum. Thanks to these unique radiating properties, the radio collects and propagates significantly less noise in comparison with current mainstream sector antennas. The problem of noise is directly connected to antenna side lobes - basically an unavoidable feature in most competitive products. Symmetrical Horn TP Antennas behave differently, being basically "deaf" outside their main beam.
Co-Location Wonder
Symmetrical Horn TP Antennas have naturally attenuated side lobes and extremely low back radiation. They offer the best Front-to-Back Ratio in the industry and the lowest side lobe radiation. Symmetrical Horn TP Antennas are perfect for cluster sector installations with high co-location requirements.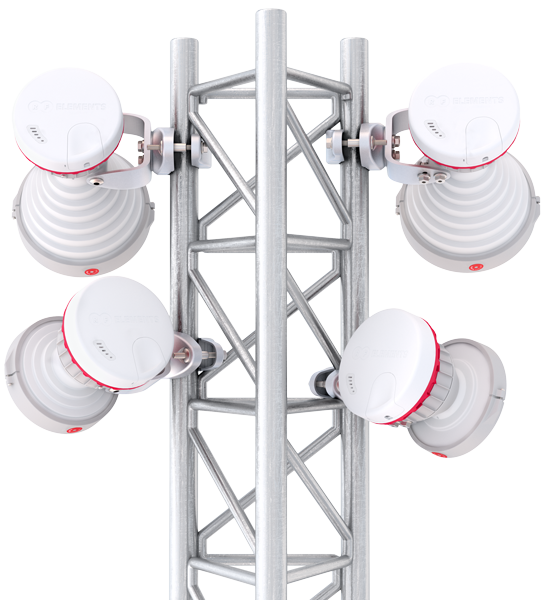 Cross-Platform Compatibility
Our wide range of TwistPort™ Adaptors allows you to connect major connectorized radios, such as UBNT™, MikroTik™ or Cambium Networks™, directly to any TwistPort™-enabled antenna.

Symmetrical Horn TP Antennas are solid metal bodies that are built to last and to resist any weather conditions. We use only the best materials: die cast, stamped and extruded aluminium; high quality ABS plastic; and stainless steel hardware.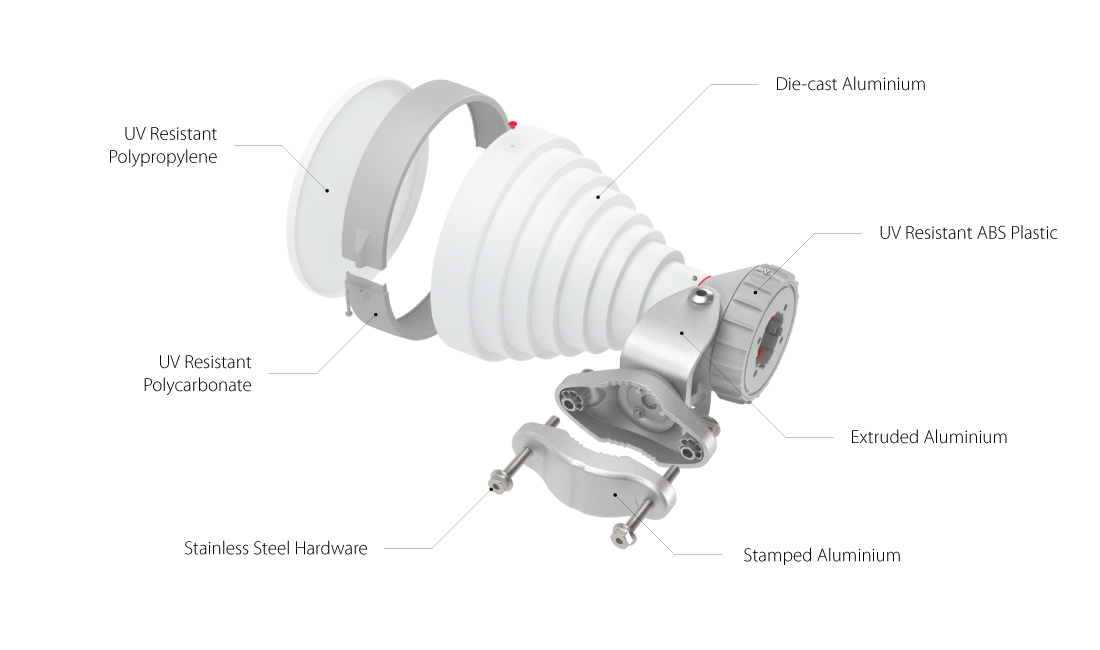 Symmetrical Horn TP Antennas are very compact, with only 20-25% footprint of traditional sector antennas. This compact size saves tower rental fees, and makes it possible to install Symmetrical Horn TP Antennas in places where regular sectors would not be allowed due to their shape and size.