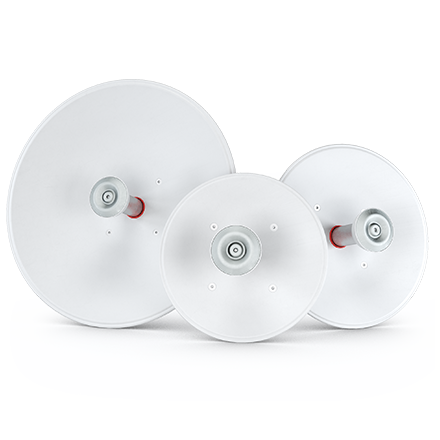 UltraDish™ TP Antennas
Parabolic dish antennas with a TwistPort™ connector and an innovative mount.
Stock Locator
Antenna Connection
TwistPort™ - Quick Locking Waveguide Port
Antenna Type
Parabolic Dish
Pole Mounting Diameter
40-80 mm
Temperature
-40 to +60 °C (-40°F to +140°F)
Antenna Compatibility
Any TwistPort™ Adaptor with TwistPort™ connector
Any SIMPER™ Radio with TwistPort™ connector
Got question?
Share it with us and we will
reach out to you.
Hurray!
Thanks for your question. We will process it in the shortest time possible.