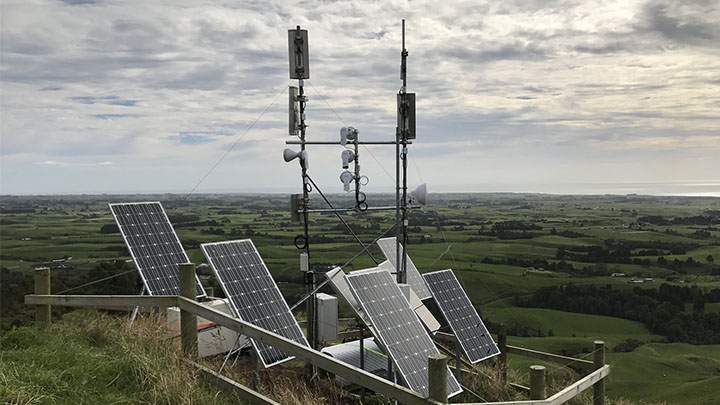 Matthew Harrison of PrimoWireless, New Zealand, solves his noise and tower space issues with Symmetrical Horn antennas.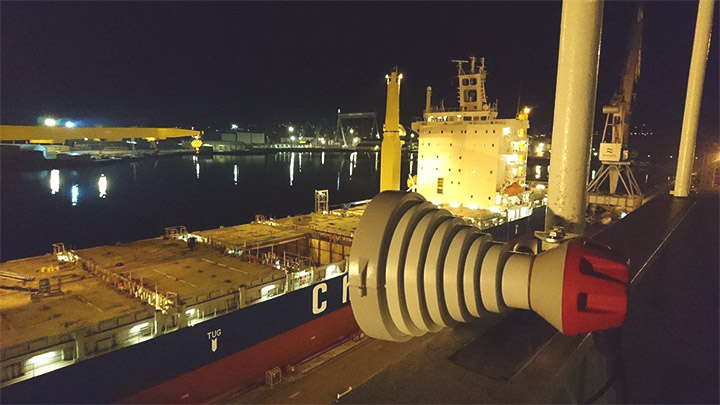 Read how Wifi.team used Symmetrical Horn Carrier Class Antennas to provide connectivity to vessels in the harsh environment of Navantia shipyards!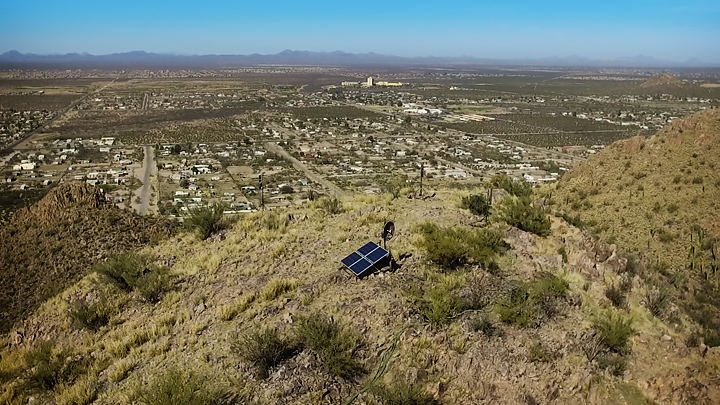 Carrier Class Sectors deliver high speed internet connectivity in Tucson area. See Scott Stace of Bluespan wireless speaking about their unique product experience.
"Regardless a customer in mid -80's. He messaged us today and said: "THANKS for updating the Hathaway tower the speed & connection is really stable now! All of ur hard work is appreciated! Keep up the great work!" I'm at a loss for words. I am a true believer in the Horn technology. We are seeing a better customer experience across the board once we moved to the horns. "
"Before I was forced to reduce channel width to 20 MHz, including the ones with RF Armor because of collocation interference. I could hardly do more than 2Mbps per client even with a signal of -67dBm. With 40° sectors results are fantastic! They work very well on 80MHz channel width with no sign of the previous problems. Thank You RF elements!!!"
"Yesterday we put up our first RF elements (SH-TP 5-30) replacing an 120 degrees UBNT sector on a new site having a client at 10 miles (LW 30 Dish with Rocket AC at 20Mhz). We are so impressed with the results that we are going to create a roadmap for replacing ALL of our current Old sector style Antennas. "
"For starters, design of Symmetrical Horn antennas are absolutely perfect - easy mounting & durable gear. We have used your TwistPort (TP) adapters for RouterBoard, Rocket & Rocket AC. TP adaptor for Rocket is used in 100% noisy environment and worked perfectly!"
"The other two APs are using RF elements horn antennas. I honestly can't say enough positive things about these antennas. We have changed out all but one of our sectors to these horns and that last sector is likely going to be changed out as well at some point."
"After moving the 'old man's' radio over to the horn, his connection is now showing a solid 137Mbps / 108Mbps capacity. Although we lost about a dBm of signal, the pattern of the horns clearly stabilized the MCS levels."
"The TwistPort performed significantly better than the UBNT AC sector. No lobes, great SNR and good vertical performance. CPEs that would not lock up on the AC sector worked with the TwistPort."
"Symmetrical Horn Antennas provide huge benefits. Signal and throughput improvements
are significant. We have achieved desirable throughput to provide better service to our customers"
"RF elements: Puede proporcionarnos todos los elementos que necesitamos, sea cual sea el tipo de instalación, siempre hay una antena que se adecua a nuestras necesidades."
"That little horn is a beast. It focuses on a select area giving you one main lobe. Allows you to reduce interference and improve overall throughput."
"With 17 dBi Carrier Class, I could get wider range and higher throughput than 20 dBi competitor with same MIMO access point."
"Horns are the first time I've had something that works great that I also really want my competitors to use as well."