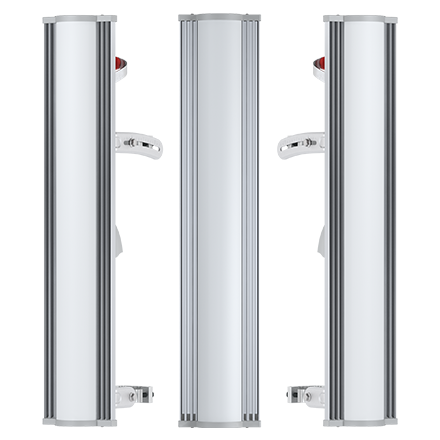 2.4 GHz Array Sector
Premium sector antenna with integrated BackShield™ for improved noise rejection.
Stock Locator
Stable Gain Across The
Band
The gain of Array Sector antennas remains very stable across the whole useful frequency band. VSWR values are excellent across the whole useful spectrum for maximum power delivered from a radio to the antenna.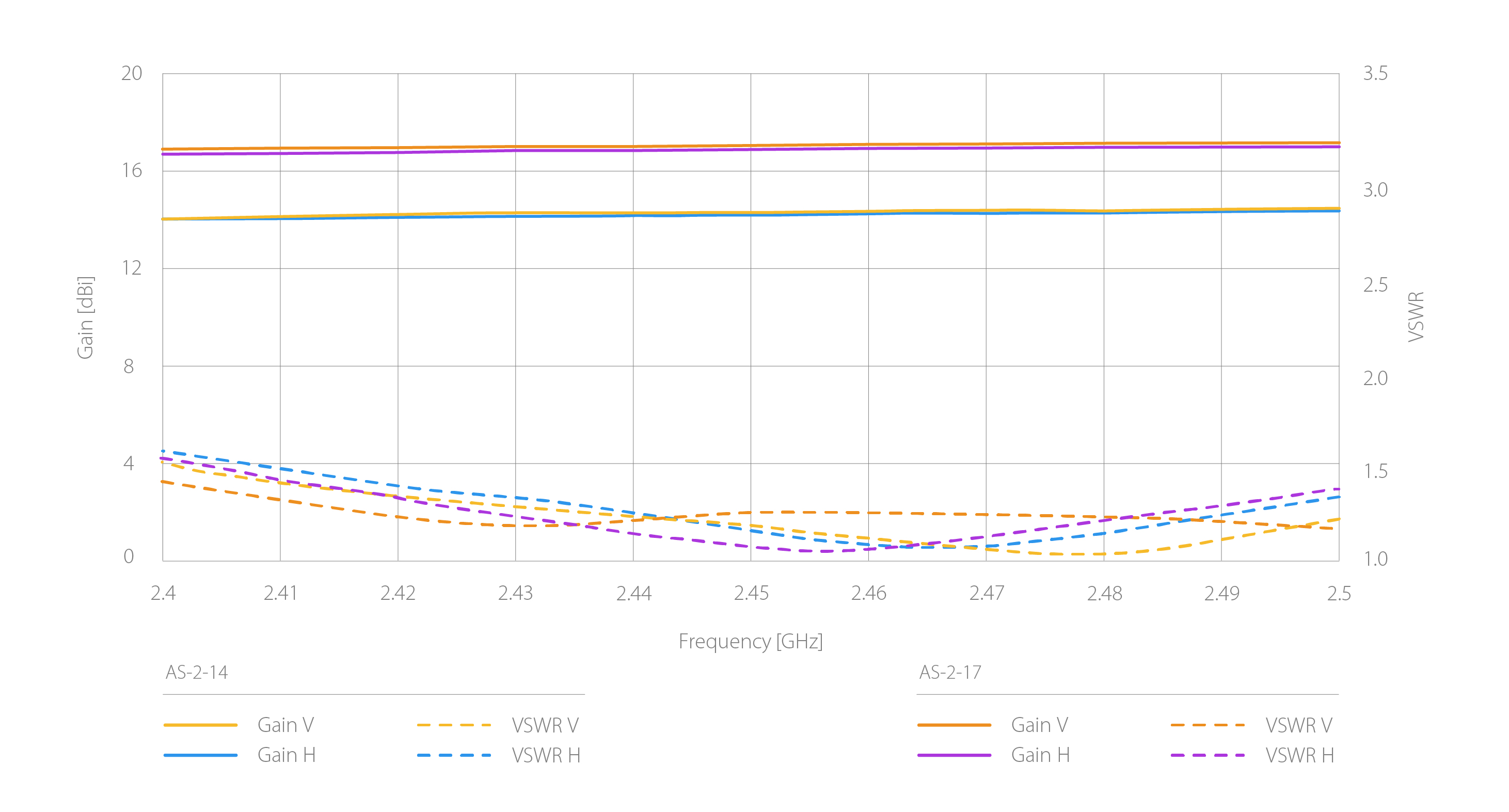 Best in Class
Performance
Gain stability across spectrum
RF elements® Array Sector Antenna has optimized gain performance in the whole useful bandwidth. Thanks to stable gain, the antenna delivers excellent performance in 2 GHz unlicensed band.
BackShield™ for cluster deployments
Array Sector Antenna has integrated BackShield™ - our patented frequency-selective surfaces suppressing azimuthal side lobes and back radiation, improving its co-location capability.
Light & Compact
Array Sector Antenna is made of high grade aluminium that makes it compact, light, and extremely durable.

To suppress back radiation and side lobes in azimuth plane, we integrated our patented BackShield™ directly into antenna body. BackShield™ is a frequency-selective surface on which the antenna PCB is attached, so you do not need to spend more money for aftermarket accessory shields.
Got question?
Share it with us and we will
reach out to you.
Hurray!
Thanks for your question. We will process it in the shortest time possible.