Ultimate Noise Rejecting Horn
Antenna
UltraHorn™ TP antennas are highly directional scalar horn antennas. They offer all the benefits of scalar horns: ultra noise rejection, lossless connection of radio and symmetrical beam with no side lobes. These unique radiation properties make them excellent antennas for long links in environments with a high level of noise.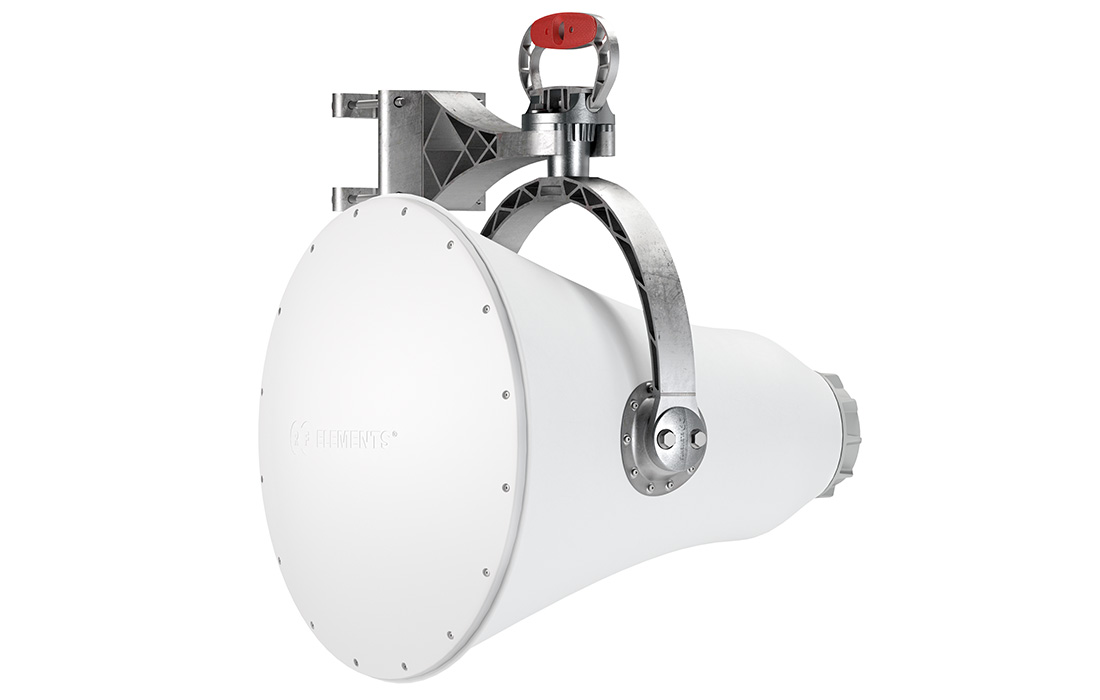 Unique Beam Without Side
Lobes
UltraHorn™ TP antennas are truly directional antennas: signal is focused only to a main beam without any side lobes. Precise radiation patterns of UltraHorn™ TP antennas allow you to create long links in high noise environment with unprecedented performance. The optimal beamwidth makes aiming very simple compared to other point-to-point antennas.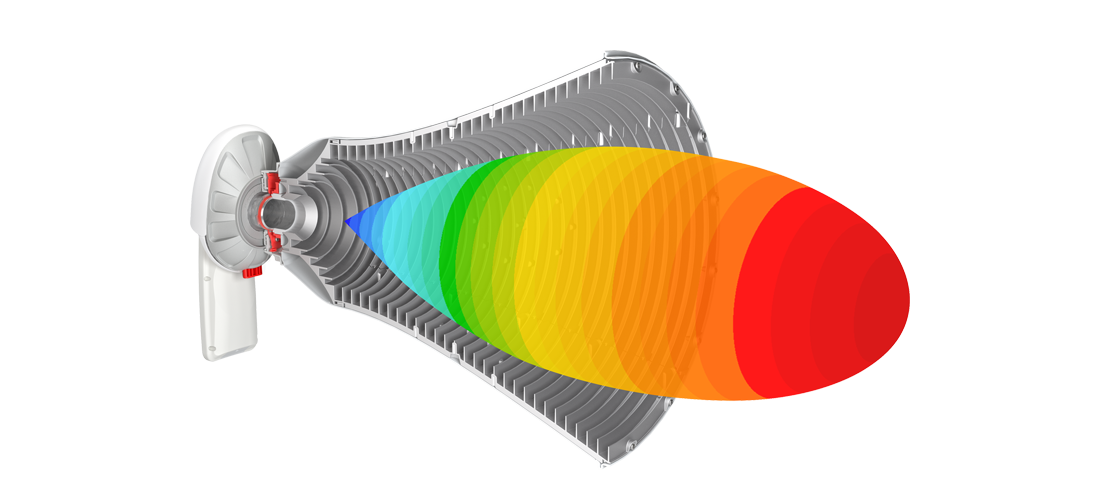 UltraHorn™ TP Antennas feature our industry changing TwistPort™ connector, a patent pending quicklocking waveguide port.
There are no coaxial RF connectors or RF cables anymore that makes TwistPort™ virtually lossless connector.
Connection of radio is brilliantly simple - "twist and lock" - all done with one hand!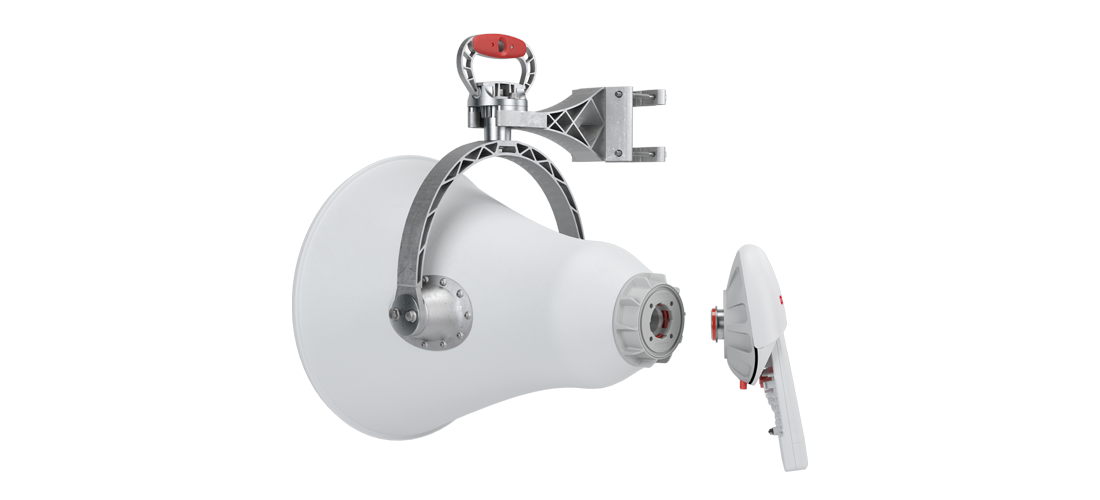 How far can I get with this antenna? There is no simple answer to this question. Easy Link calculator below will help you find the answer.
For a more precise link calculation, please use our Link calculator.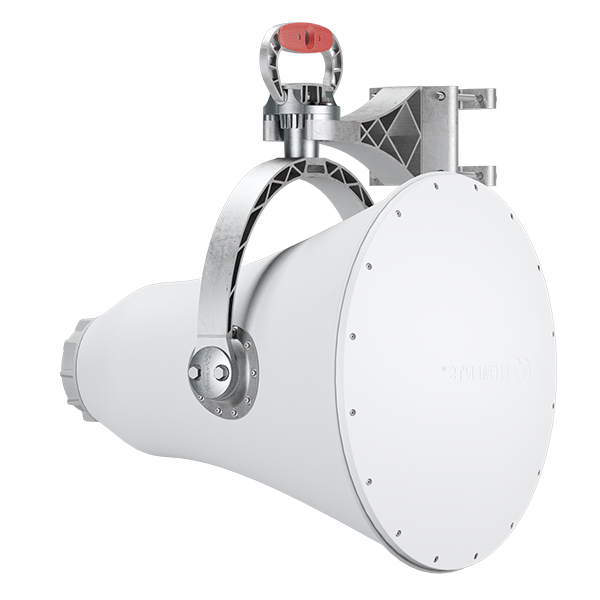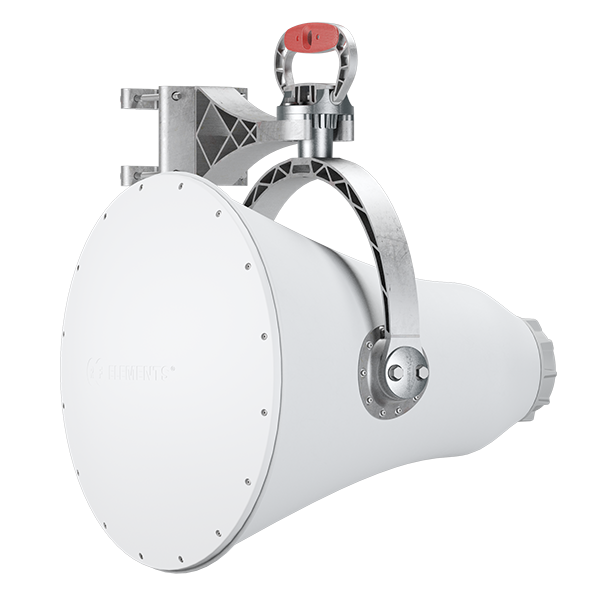 Hover over the graph to see received power at your distance
.
UltraHorn™ TP antennas come as a complete antenna solution for a point-to-point link. There is no need to spend more money for radomes or shrouds. No extra costs for additional shielding that burdens the tower and does not work properly. UltraHorn™ TP antennas have everything. Just buy an appropriate TwistPort™ Adaptor to connect your radio and deploy. That's it!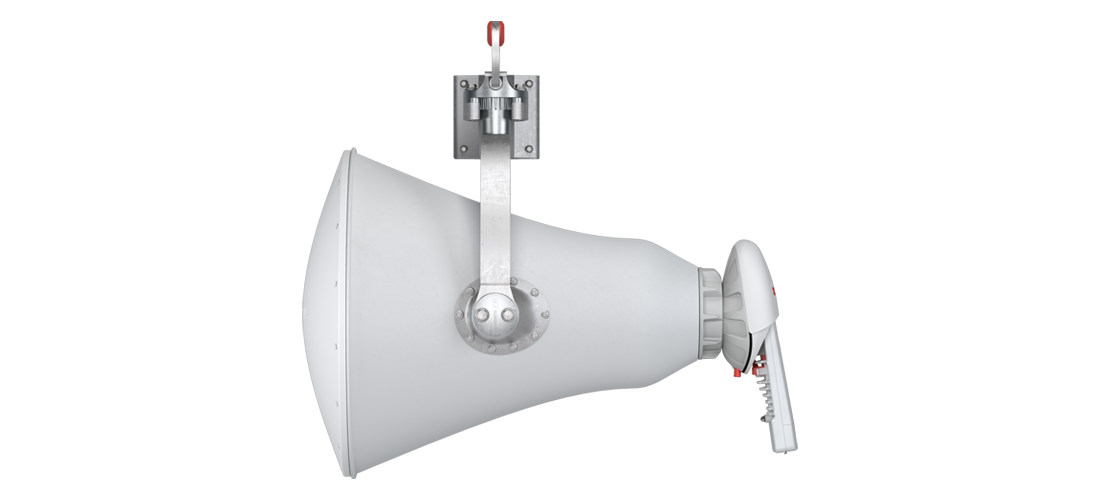 Innovative Mounting
System
UltraHorn™ TP antennas feature our newest innovative mounting system that makes antenna installation an easy task. The mount is completely separated from the antenna so first install just the bracket on the pole and then simply slide the antenna on the bracket. Thanks to this mounting system, adjustment is quick and easy as well. The optimal beam shape makes aiming very simple compared to mainstream parabolic dish point-to-point antennas.
Got question?
Share it with us and we will
reach out to you.
Hurray!
Thanks for your question. We will process it in the shortest time possible.